Keith Haring's Study of Opposites - NYC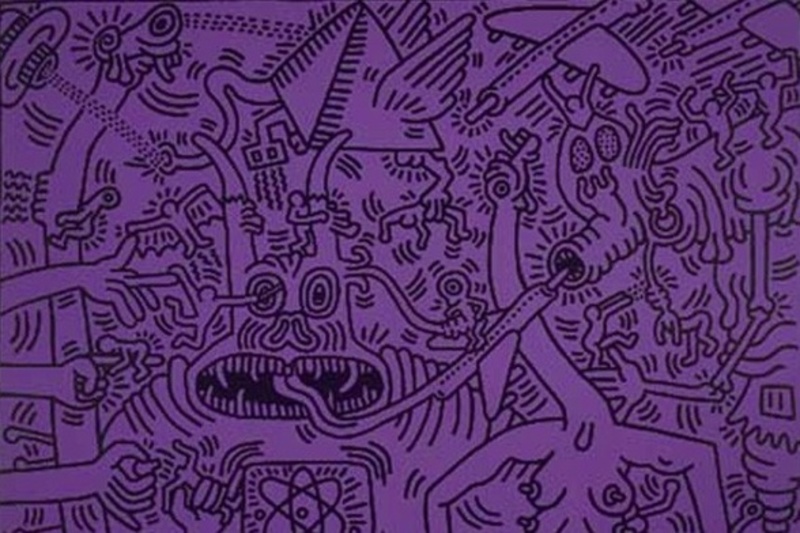 New York City Legend
Keith Haring is now regarded as perhaps the most iconic artist of New York City's 1980s street culture with his colorful, cartoonish depictions of life, death, sex, and war.
Lesser-Known Works
The exhibition will uniquely present 5 major works on canvas, all at a monumental scale and dating from 1984-1985, exposing a lesser-known side to the iconic artist.
Heaven & Hell
The exhibition's title, Heaven and Hell, recalls William Blake's 18th century poem The Marriage of Heaven and Hell, exploring good and evil, angels and devils.
WHERE
Skarstedt Gallery
550 W 21st St
New York, NY 10011
(212) 994-5200
http://www.skarstedt.com
NEIGHBORHOOD
Chelsea
WHEN
Through Apr 18
HOURS
Tuesday - Friday
9:30am - 6:00pm
Saturday
10:00am - 6:00pm
Source
https://sosh.com/new-york-city/skarstedt-gallery/keith-harings-study-of-opposites/a/m674/?ref=similar_activity_widget_2
550 W 21st St New York, NY 10011 (212) 994-5200.
1