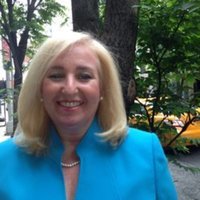 Sherri Donovan & Associates
---
Matrimonial and Family Law
Contact
Sherri Donovan - Counselor-At-Law
Specialties

Sherri Donovan & Associates, P.C. is a law firm which specializes in all areas of matrimonial and family law. We handle matters related to divorce, separation and annulment, marriage and domestic partnerships, child custody and visitation, child support, maintenance (alimony/spousal support), property distribution, assisted reproductive technologies, same sex relationships, children's issues including special needs, domestic partnership agreements, pre-nuptial agreements, post-marriage agreements, post-divorce proceedings, neglect/abuse proceedings, domestic violence and termination of parental rights, international divorce, custody issues, and appeals. Sherri Donovan & Associates, P.C. and The Family Center understand that it takes a village to go through a family transition or a divorce. Sherri Donovan & Associates and the Family Team offer comprehensive services and utilize their expertise to meet your specific needs in a caring manner.
Selected Top 10 Family Law Attorneys By National Academy of Family Lawyers
"Sherri Donovan will fearlessly and compassionately guide you through any storm."
Business Bio

Over 25 years of experience in Divorce and Family Law Mediator, Parenting Coordinator and Collaborative Law Professor of Family Law Published Author and Public Speaker Owner of law firm, Sherri Donovan & Associates, PC since 1988, Director of The Family Center Neutral Evaluator for New York State Courts Family Law Consultant, National and International
Area Served
Regional
Contact Information
Address
7 Dey Street, Suite 400 New York, N.Y. 10007

Business Category: Legal
FOLLOW
BACK